The Overlook Theatre Company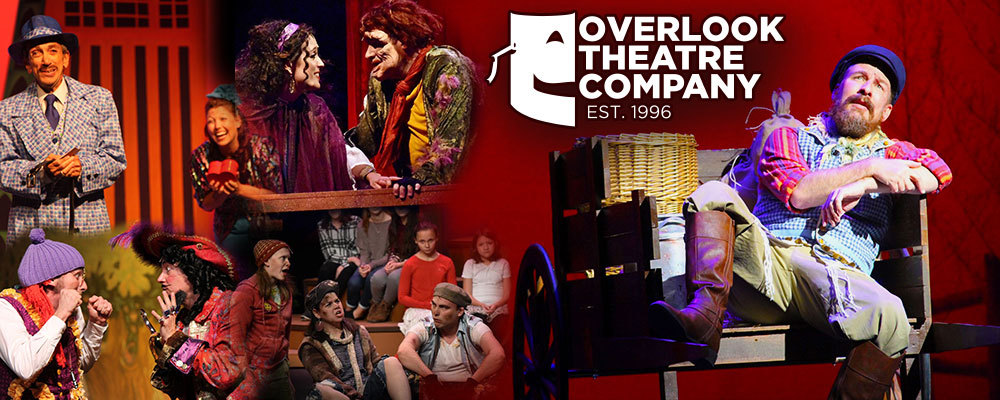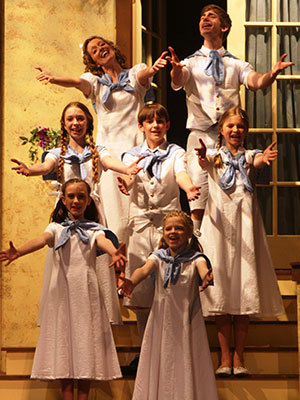 The Overlook Theatre Company was established in 1996 with the goal of providing quality, family-friendly entertainment. Over the years, the company has performed many musicals, plays and special events due to its many committed volunteers and the support of the community. The OTC is thrilled and excited to call SMCPA home and is dedicated to making each production a one-of-a-kind experience, ready to educate, entertain, enlighten and open a world of limitless imagination and possibilities.
AUDITION INFORMATION: BEAUTY & THE BEAST
Saturday, August 27 at 4pm OR 6:30pm (performers do not need to attend both)
Roles are available for ages 10 to adult. Advanced audition materials will be available from the theatre box office beginning Monday, August 22 at 10am. All performers should be familiar with the music from the show and be ready to sing in a group or solo. Some performers will be asked to read from the provided audition sides. Please look at the provided rehearsal schedule and bring any conflicts you might have to auditions- anyone with more than three rehearsal conflicts will not be considered for a speaking role. A character specific rehearsal schedule will be provided once the show is cast. Conflicts do affect casting. All roles are available and have not been pre-cast. For any female performers age 16 or above wishing to audition for Belle, you may send in an advance video audition by email- please see instructions below:
INFORMATION FOR BELLE VIDEO AUDITIONS
Choose the song "Home" or "A Change In Me" and sing (with accompaniment or without music) for 10 to 30 seconds- you choose the portion of the song. At the beginning of the video, please state your name and age. Once this is complete, please email to info@smokymountainarts.com and put "Belle Audition" in the subject line. Video auditions must be submitted by Friday, August 26 at 12pm. Those submitting a video audition will still need to attend in-person auditions on August 27 at 4pm OR 6:30pm. Belle callbacks will happen at those times. Only those auditioning for Belle should submit an advance video- no other characters will be pre-auditioned.
B & B REHEARSAL SCHEDULE (all rehearsals run 6:30pm to 8:30pm until tech begins at which point rehearsals will begin at 7pm)
Sept 13,15, 19, 20, 21, 22, 26, 27, 28, 29
Oct 3, 4, 5, 6, 10, 11, 12, 13
Tech Begins
Oct 17, 18, 19, 20, 23, 24, 25, 26, 27
Shows: Oct 28 & 29 at 7pm
Pick-up Rehearsal: Nov 3 at 6:30pm
Shows: Nov 4 & 5 at 7pm
Pick-Up Rehearsal: Nov 10 at 6:30pm
Shows: Nov 11 & 12 at 7pm
Tommie Sawyer & Huckmary Finn
Thanks to everyone for auditioning. If you do not wish to continue with the role assigned, please email to info@smokymountainarts.com. If you do not attend the first rehearsal, it will be assumed you do not wish to continue with the show. Please read the rehearsal schedule and instructions carefully and bring a pencil to each rehearsal.
CAST LIST
TOMMIE SAWYER – Charity Covher
HUCKLEMARY FINN – Chloe Stiwinter
AUNT POLLY – Sarah Overton
COUSIN MARY – Morgyn Brannon
SHERIFF – Patrick Brannon
MUFF POTTER – TJ Hanson
WILLY CLEMENS – Scotty Corbin
DOC ROBINSON – Wesley Maples
WIDOW DOUGLAS – Elise Dailey
MRS. DOBBINS – Lexi Gray
MRS. HARPER – Kaley Hanson
MRS. THATCHER – Shannon Maples
BUCKY THATCHER – Jayden Woodside
JOEY HARPER – Cole Cook
AMY LAWRENCE – Taylor Foley
BETH ROGERS – Sarah Weeks
BEN ROGERS– Julian Woodside
SALLY – Kendall Maples
GRACIE – Harmony Gilbreath
SUSAN – Jasmine Robertson
REVEREND SPRAGUE – Beka Brown
TOWNSMAN 1 – Paul Farley
TOWNSMAN 2 – Jacob Bishop
MOB/MOURNERS/TRIAL ONLOOKERS – Rylie Abel, Jacob Bishop, Beka Brown, Alisa Campbell, Paul Farley, Betsey Gooder, Taylor Harrell, Madison Jolly, Kahlan Lashbrooks, Robert Lenski, Meredith Maxwell, Katie Meador, Augustine Stockdale, Ava Woodside, Jensen Woodside, Julian Woodside, Clara Wright, Abigail Young
Rehearsal Schedule:
All rehearsals run 6:30pm to 8:15 pm unless marked otherwise. All non-drivers should have a ride at the theatre no later than 8:15. All rehearsals are entire cast.
August 15, 16, 17, 18, 22, 23, 24, 25, 29, 30, 31 September 1,
*Rehearsals now begin at 7pm
September 6, 7, 8
Shows: September 9 at 10am & 7pm; Sept 10 at 2pm & 7pm
Upcoming Shows:
Rudolph the Red Nose Reindeer- The Musical: Dec 15, 16, 17, 18