The Overlook Theatre Company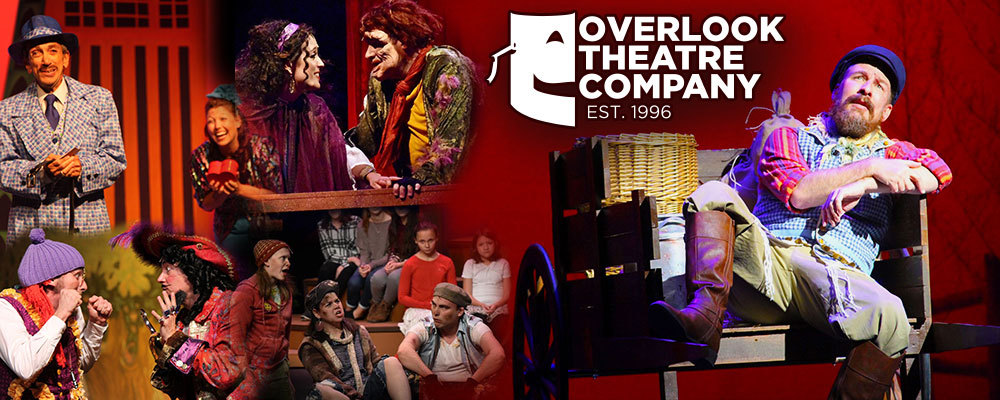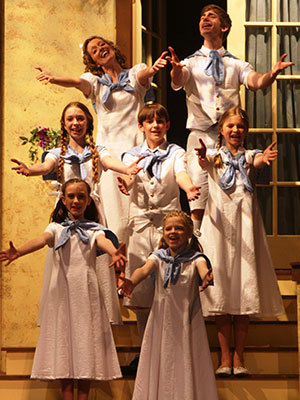 The Overlook Theatre Company was established in 1996 with the goal of providing quality, family-friendly entertainment. Over the years, the company has performed many musicals, plays and special events due to its many committed volunteers and the support of the community. The OTC is thrilled and excited to call SMCPA home and is dedicated to making each production a one-of-a-kind experience, ready to educate, entertain, enlighten and open a world of limitless imagination and possibilities.
RUDOLPH THE RED-NOSED REINDEER
Thank you to each performer that auditioned. Due to the quick production of this show, not everyone could be cast. Please try again for a future show- there will be many more opportunities in the future. For those that are cast, first rehearsal for entire cast is Tuesday, Nov 15. Scripts, music and a character specific rehearsal schedule will be provided at that time. Rehearsals run 6:30pm to 8pm- all non-drivers should have a ride at the theatre no later than 8pm.
CAST LIST
SAM THE SNOWMAN- Robert Jessup
SANTA CLAUS- Caleb Parham
MRS. CLAUS- Kaley Hanson
DONNER- Wes Maples
VIXEN (Mrs Donner)- Shannon Maples
RUDOLPH- Jayden Woodside
DASHER- Kevin Sanchez
PRANCER- Elliot Cashion
DANCER- Kendall Keneipp
CUPID- Katie Meador
BLITZEN- Lindsay Wright
BUMBLE THE ABOMINABLE- Timothy Crabtree
BOSS ELF- TJ Hanson
MARTY (Elf One)- Sarah Weeks
MINDY (Elf Two)- Chloe Stiwinter
FRANK (Elf Three)- Charity Covher
MORTY (Elf Four)- Harmony Gillbreath
AVIATOR ELF- Jensen Woodside
WORKSHOP ELVES- Penny Allen, Rylee Frizzell, Vyolet Frizzell, Dawson Kendall, Josiah Holt
NORTH POLE CITIZENS- Betsey Gooder, Jason Hedrick, Pat Hedrick, Jayson Overly, Tami Overly
HERMEY- Cole Cook
FIREBALL- Gradynn Carpenter
CLARICE- Abigail Crabtree
COACH COMET- Beka Brown
CLARICE'S FATHER- Paul Farley
YUKON CORNELIUS- Patrick Brannon
KING MOONRACER- Jacob Bishop
CHARLIE IN-THE-BOX- Robert Lenski
DOLLY- Kendall Maples
COWBOY-Kevin Sanchez
SPOTTED ELEPHANT- Lexi Gray
BROKEN PLANE- Julian Woodside
MISFIT TOYS- Ocean Anderson, Stella Noelke, Matthew Wright
RUDOLPH REHEARSAL SCHEDULE (rehearsals run 6:30pm to 8pm)
Nov 15, 16, 17, 21, 22, 28, 29, 30
Dec 1, 5, 6, 7, 8, 11, 12, 13, 14
Shows:
Dec 15 at 10am & 12:45pm
Dec 16 at 10am & 7pm
Dec 17 at 2pm & 7pm