The Overlook Theatre Company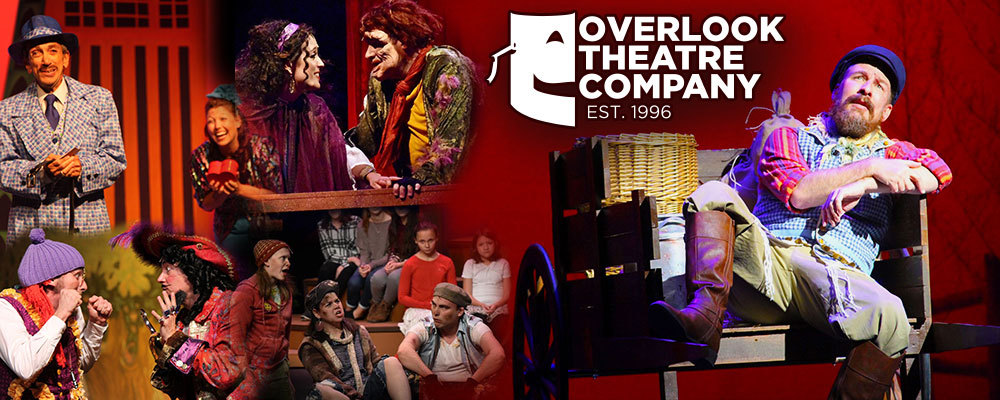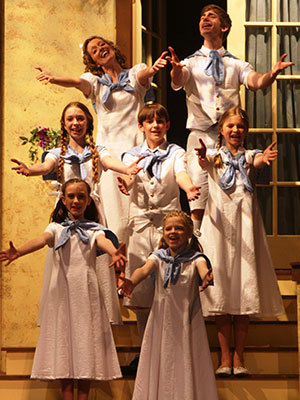 The Overlook Theatre Company was established in 1996 with the goal of providing quality, family-friendly entertainment. Over the years, the company has performed many musicals, plays and special events due to its many committed volunteers and the support of the community. The OTC is thrilled and excited to call SMCPA home and is dedicated to making each production a one-of-a-kind experience, ready to educate, entertain, enlighten and open a world of limitless imagination and possibilities.
FOOTLOOSE! THE MUSICAL!
Thanks to everyone who auditioned- if you were not cast, please try again for a future show. Monday, May 9 is the first rehearsal for the entire cast. Scripts and music will be given at that time. A character specific rehearsal schedule will soon be posted. All rehearsals run 6:30pm to 8:15pm, until tech begins at which point rehearsals will begin at 7pm. All non-drivers should have a ride at the theatre by 8:15pm.
CAST LIST
REN MCCORMACK- Samuel Crabtree
ETHEL MCCORMACK- Kathi Graham
REVEREND SHAW MOORE- Scotty Corbin
VI MOORE- Nikki Corbin
ARIEL MOORE- Abigail Crabtree
LULU WARNICKER- Shannon Maples
WES WARNICKER- Wes Maples
COACH ROGER DUNBAR- Patrick Brannon
ELEANOR DUNBAR- Brandi Rininger
RUSTY- Elise Dailey
URLEEN- Anna Mercier
WENDY JO- Kaley Hanson
CHUCK CRANSTON- Timothy Crabtree
LYLE- Graceson Merritt
TRAVIS- Cole Cook
COP- Paul Farley
BETTY BLAST- Rebekah Brown
WILLARD HEWITT- TJ Hanson
JETER- Charity Covher
BICKLE- Sarah Weeks
JOJO- Morgyn Brannon
GARVIN- Madison Jolly
BILLIE JEAN- Lexi Gray
IRENE- Hope Morton
COWBOY BOB- Jacob Bishop
COWBOY HENRY- Robert Lenski
COWGIRL MAY- Chloe Stiwinter
COWGIRL JANELLE- Laney Justice
CHOIR/PARISHONERS- Jacob Bishop, Pam Bowen, Paul Farley, Betsey Gooder, Robert Lenski, Tami Overly
STUDENTS/ DANCERS- Morgyn Brannon, Rebekah Brown, Cole Cook, Charity Covher, Rylee Frizzell, Harmony Gilbreath, Lexi Gray, Taylor Harrell, Madison Jolly, Lainey Justice, Kendall Maples, Katie Meador, Asher Merritt, Graceson Merritt, Hope Morton, Chloe Stiwinter, Sarah Weeks, Jake Williams, Clara Wright, Everett Wright, Kathryn Wright, Rosie Wright
Rehearsal Schedule:
May 9: Entire Cast
May 10, 11, 12, 16, 17, 18, 19, 23, 24, 25, 26, 31
June 1 ,2, 6, 7, 8, 9, (tech begins) 13, 14, 15, 16, 20, 21, 22, 23
Shows: June 24 & 25
Pick-up Rehearsal: June 30
Shows: July 1 & 2
Pick-up Rehearsal: July 7
Shows: July 8 & 9
Upcoming Shows:
Arsenic & Old Lace: Aug 12, 13, 19, 20
Tommie Sawyer & Hucklemary Finn: Sept 9, 10
Beauty & the Beast: Oct 28, 29 Nov 4, 5, 11, 12
Rudolph the Red Nose Reindeer- The Musical: Dec 15, 16, 17, 18