The Overlook Theatre Company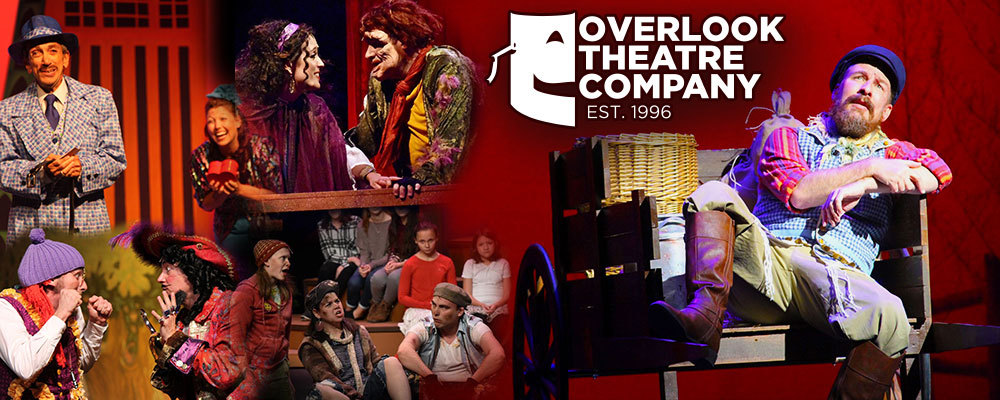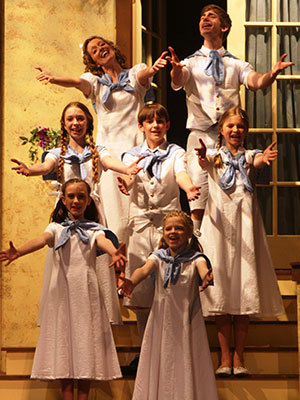 The Overlook Theatre Company was established in 1996 with the goal of providing quality, family-friendly entertainment. Over the years, the company has performed many musicals, plays and special events due to its many committed volunteers and the support of the community. The OTC is thrilled and excited to call SMCPA home and is dedicated to making each production a one-of-a-kind experience, ready to educate, entertain, enlighten and open a world of limitless imagination and possibilities.
For more information on auditions, joining the backstage crew or getting involved, please see casting calls listed below or email to info@smokymountainarts.com
THE MAGICAL LAMP OF ALADDIN
The first rehearsal (Sept 27 at 6:30pm to 8pm) is an entire cast rehearsal- at that time you will receive scripts, music & a character specific rehearsal schedule. ALL NON_DRIVERS SHOULD HAVE A RIDE AT THE THEATRE NO LATER THAN 8PM. If you do not wish to continue with this production, please send an email to info@smokymountainarts.com to decline your role. If you do not have a prior conflict with Sept 27 and do not attend the rehearsal, you will be removed from the cast list. Thanks to everyone for auditioning- we're going to have a blast!
CAST LIST
NARRATORS: Nikki Corbin, Charity Covher, Abigail Crabtree, Taylor Foley, Harmony Gilbreath, Lexi Gray, Kaley Hanson, Chloe Stiwinter
MYSTERIOUS STRANGER: Wesley Maples
JAFAR: Everett Wright
ABISMAUL: Paul Farley
IAGO: TJ Hanson
RAZOUL: Wesley Maples
OMARK: Robert Lenski
KAZIM: Paul Farley
KEDAR: Judah Bradford
MUSKARD: Jayden Woodside
PALACE GUARDS: Jacob Bishop, Jacob Johnson
APPLE SELLER: Sarah Beth Weeks
ALADDIN: Graceson Merritt
HAREM GIRLS: Morgyn Brannon, Annarose Warman, Taylor Foley, Kathryn Wright
FIG SELLER: Beka Brown
PRINCE ABDULLAH: Jake Williams
STREET VENDOR: Quashona Antoine
BREAD SELLER: TBD
FISH SELLER: Jasmine Robertson
JASMINE: Hope Morton
SULTAN: Patrick Brannon
CELEBAN: Abigail Crabtree
MANAL: Nikki Corbin
RAJAHN: Kaley Hanson
MAGIC CARPET: Charity Covher
GENIE: Scotty Corbin
CAVE OF WONDERS: Morgyn Brannon, Patrick Brannon, Beka Brown, Abigail Crabtree, Nikki Corbin, Taylor Foley, Lexy Gray, Kaley Hanson, Wesley Maples, Jake Williams, Jayden Woodside, Kathryn Wright
MARKETPLACE CITIZENS: Quashona Antoine, Rylie Abel, Emma Albers, Avynlee Anderson, Adelyn Chastain, Kendall Maples, Asher Merritt, Capri Morley, Harmony Gilbreath, Betsey Gooder, Emma Hatch, Natalie Hawkins, Skylar Johnson, Madison Jolly, Jason Overly, Tammy Overly, Jasmine Roberston, Nikki Sadagursky, Chloe Stiwinter, Karisma Wild, Ava Woodside, Aria Wright, Atticus Wright, Clara Wright, Rosie Wright
PALACE ENTOURAGE: Morgyn Brannon, Beka Brown, Abigail Crabtree, Nikki Corbin, Taylor Foley, Lexy Gray, Harmony Gilbreath, Kaley Hanson, Kendall Maples, Jasmine Robertson, Annarose Warman, Sarah Beth Weeks, Jake Williams, Aria Wright, Atticus Wright, Clara Wright, Kathryn Wright, Rosie Wright
REHEARSAL SCHEDULE (a character-specific schedule will be posted after casting) All rehearsals run 6:30pm to 8pm until tech/ dress rehearsals
Sept 27, 28, 29
Oct 4, 5, 6, 11, 12, 13, 14, 18, 19, 21, 25, 26, 27, 28
Nov 1, 2, 3, 4
Shows: Nov 5 at 7pm, Nov 6 at 2pm & 7pm; Nov 12 at 7pm, Nov 13 at 2pm & 7pm
Pick-Up Rehearsal: Nov 11 at 6:30pm
THE OVERLOOK THEATRE COMPANY'S CHRISTMAS CELEBRATION
December 21 at 7pm
Smoky Mountain Center for the Performing Arts - Franklin, NC